This course taught me the process of Interaction Design from researching, sketching, brainstorming to designing a high-fidelity prototype. You can view my project write-up summary on Issuu.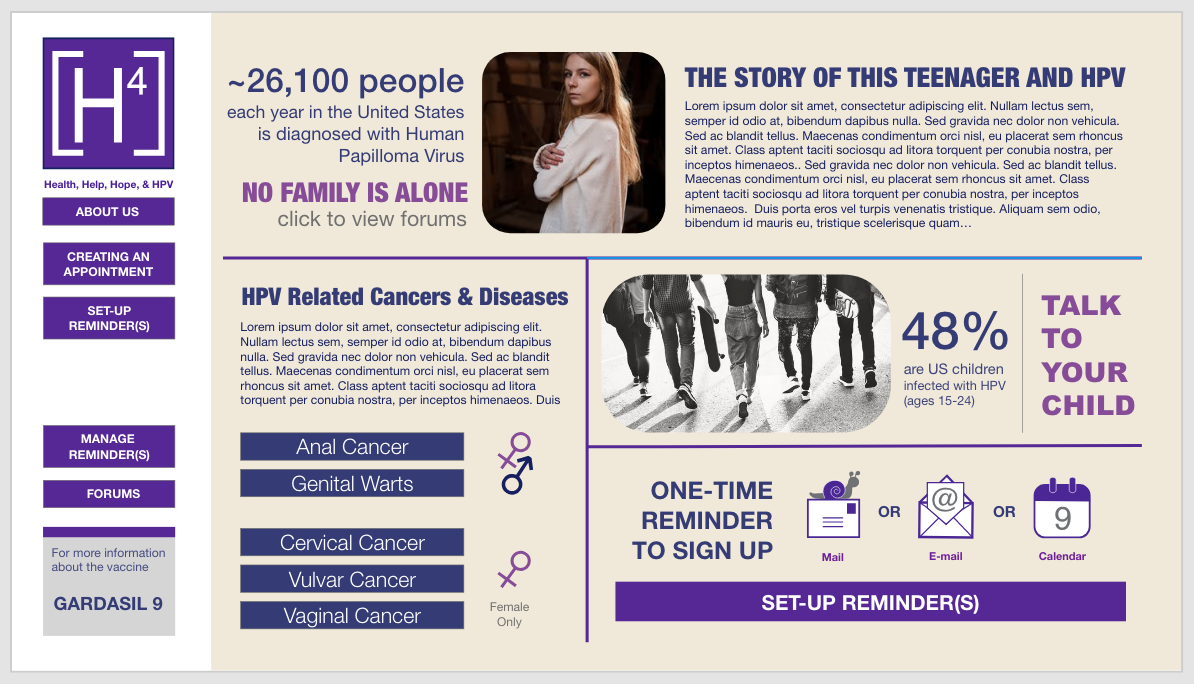 To view my videos of my paper prototype and final high-fidelity prototype please check them out on my tumblr post.
My final design product is a website called [H4]: Health, Help, Hope, & HPV, with an available domain name as h4.life. The website will be informative and educational mainly targeting adults with children, providing various options of reminders, suggesting doctors and or pediatricians for those who decide to create an appointment for their children who are at least 9 years of age and or older to be HPV vaccinated and providing an online support group for willing families with HPV to share their stories on a forum. I plan to use traditional channels of mailing a magnetic quarter size sheet in a form of a birthday card or an invitation that includes a QR code and website link for every household. They will not receive spam mails from my the website when they create their reminders. The only outside resource link I would provide on my website is Gardasil 9, made by Merck Vaccines, for those who would like to understand more about the vaccination.
Please scroll below through the selected processes I have worked on: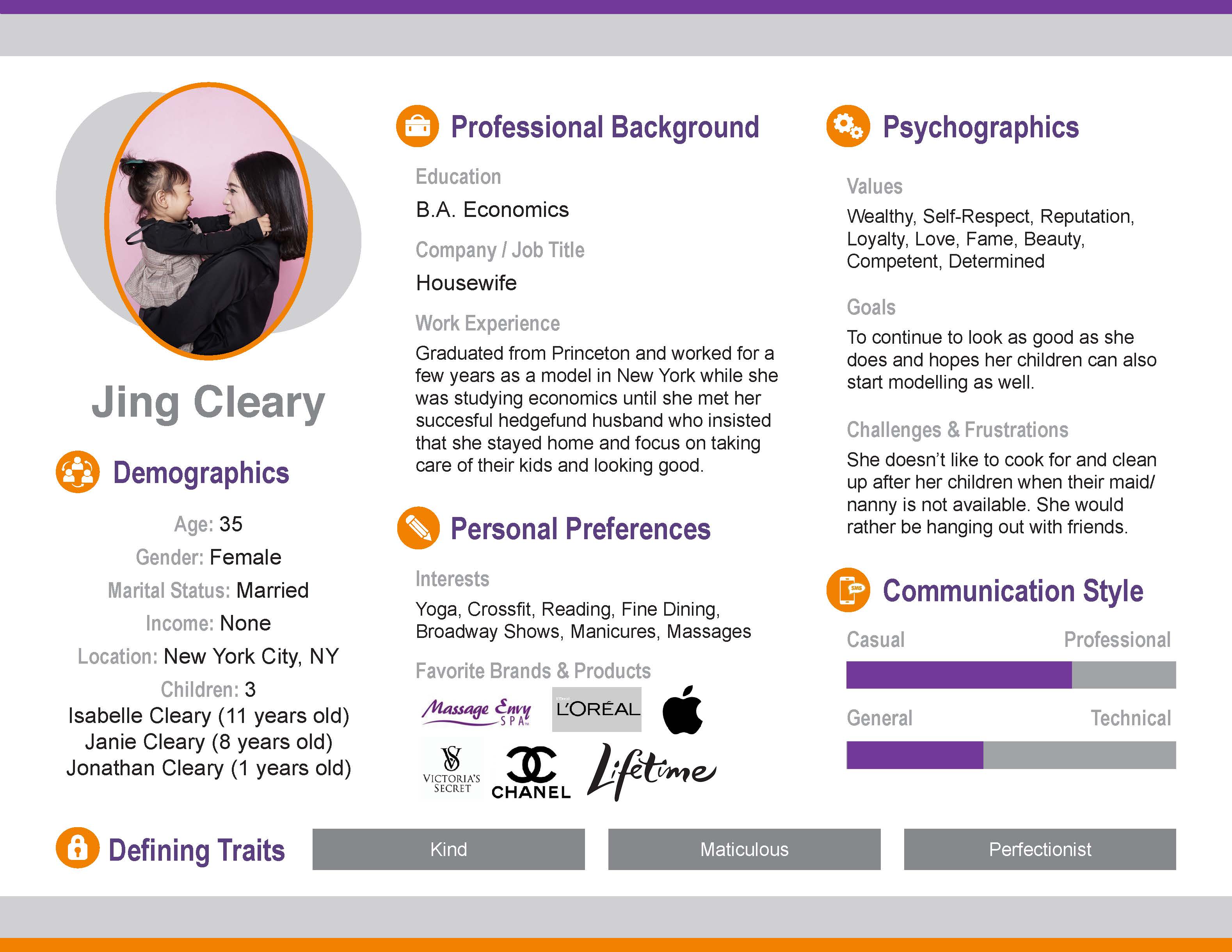 Jing Clearly, was chosen as one of four type of customer who would ideally be using my product.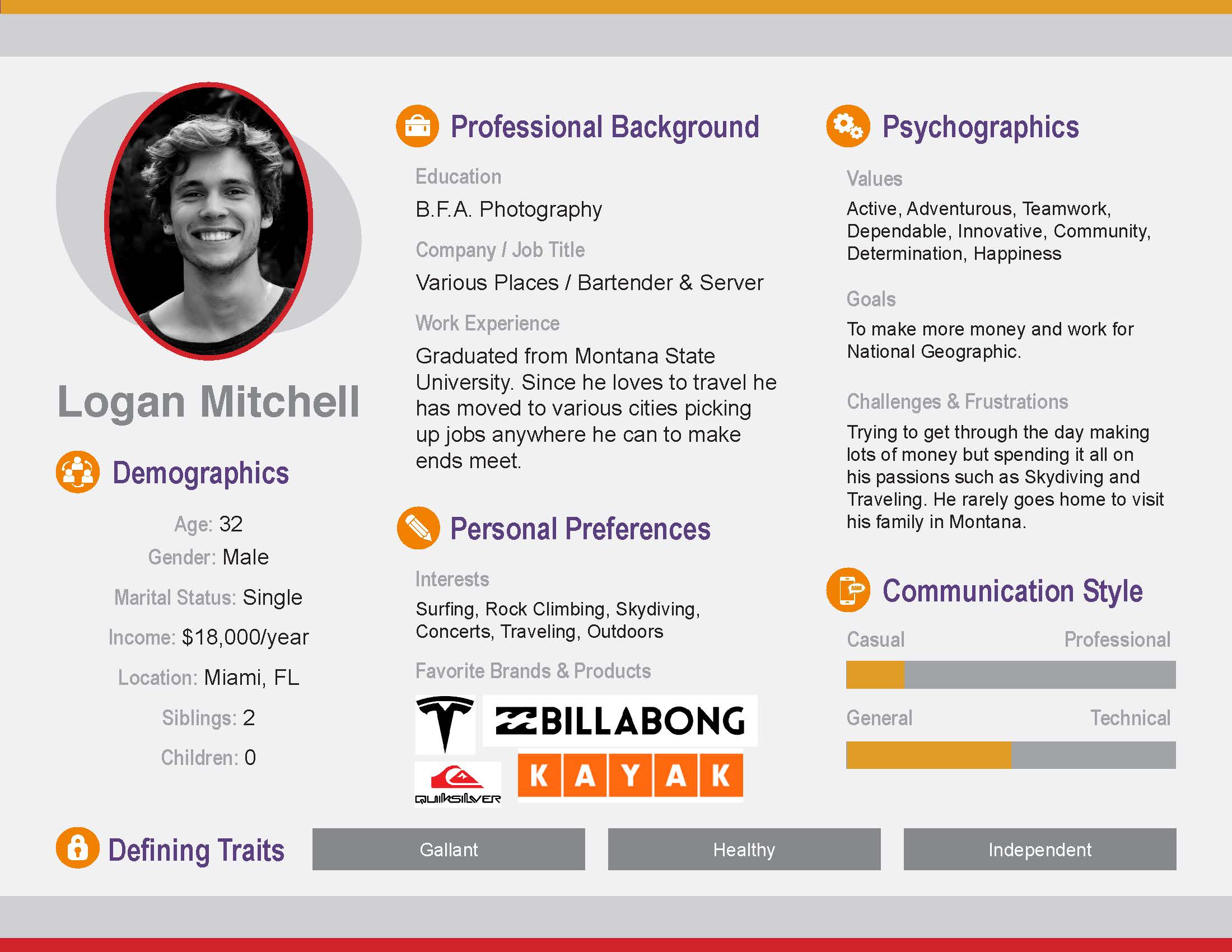 Logan Mitchell, was one anti-customer who would not be using my product but could still potentially use it. From this process I found it hard to create an anti-persona because it is targeted to everyone of all ages to be educated about HPV.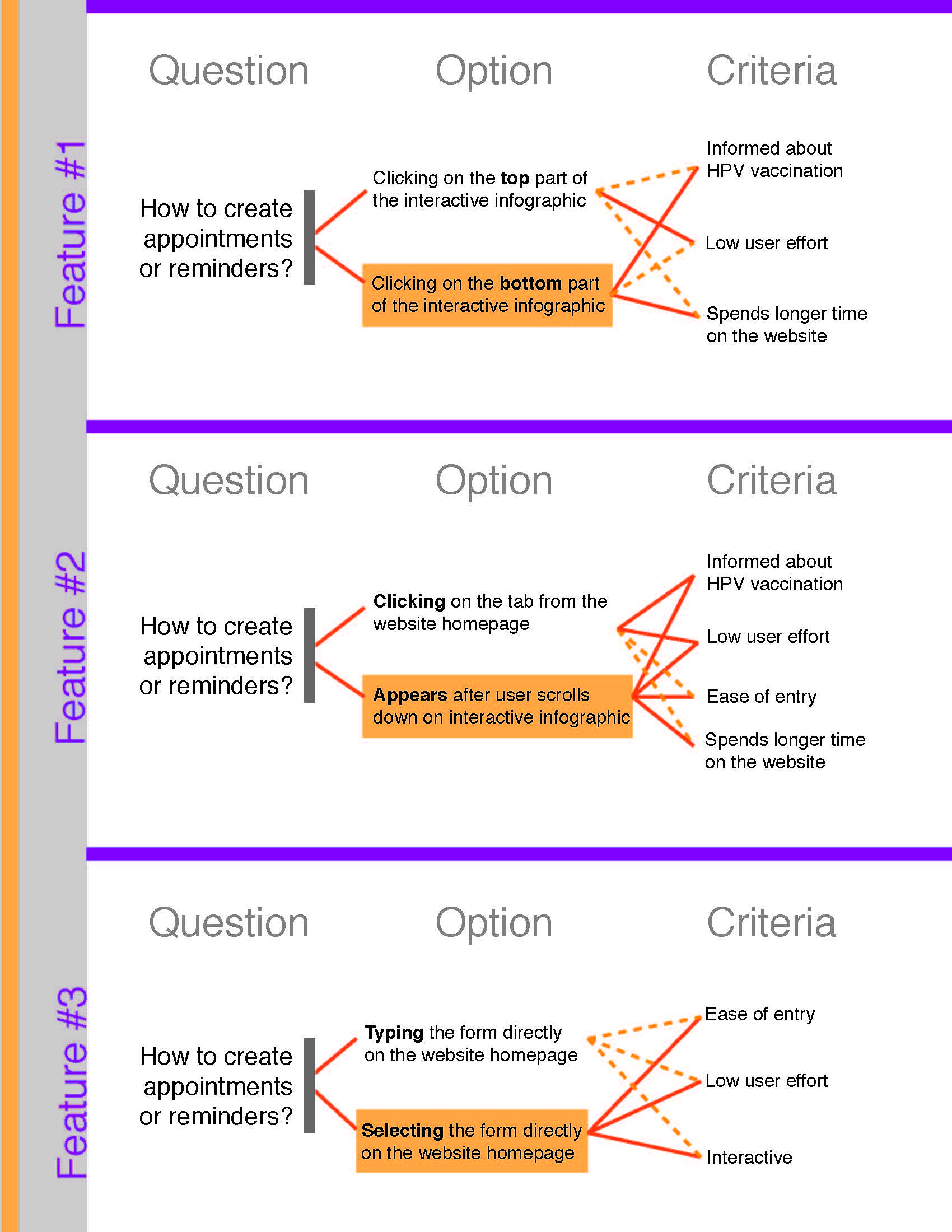 Creating a synthesis and defense diagram to identify potential problems and solutions for the website or application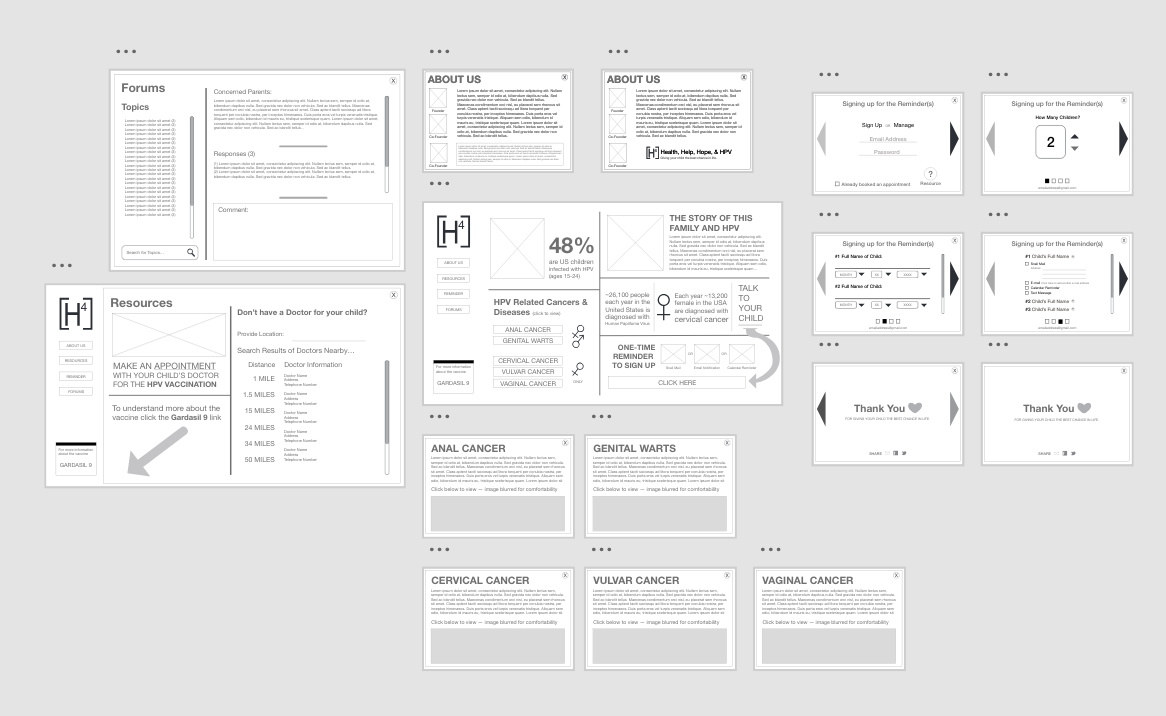 The entire art board on Adobe Xd of my low-fidelity design for the interactive infographic website.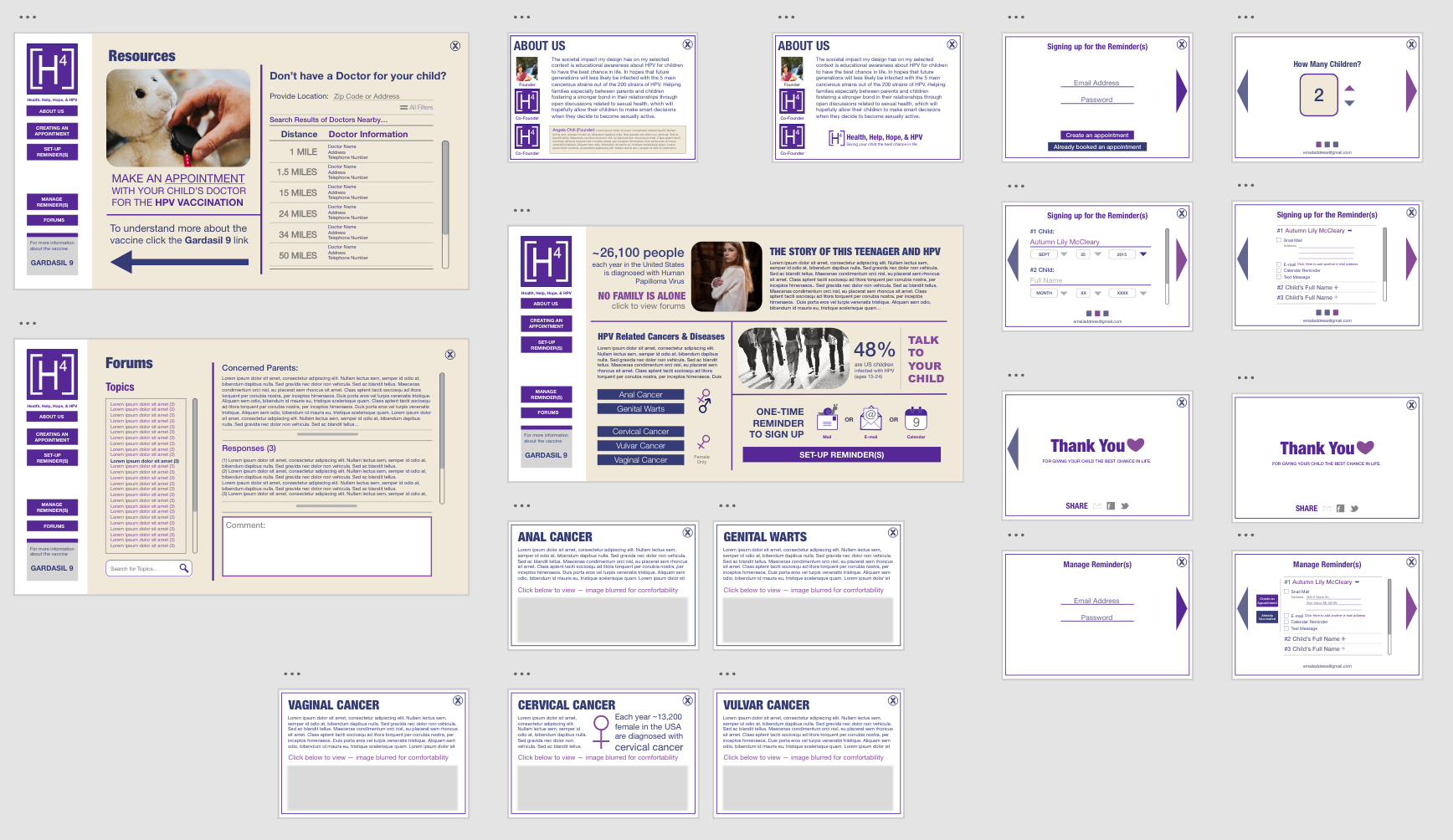 The entire art board on Adobe Xd of my high-fidelity design for the interactive infographic website.